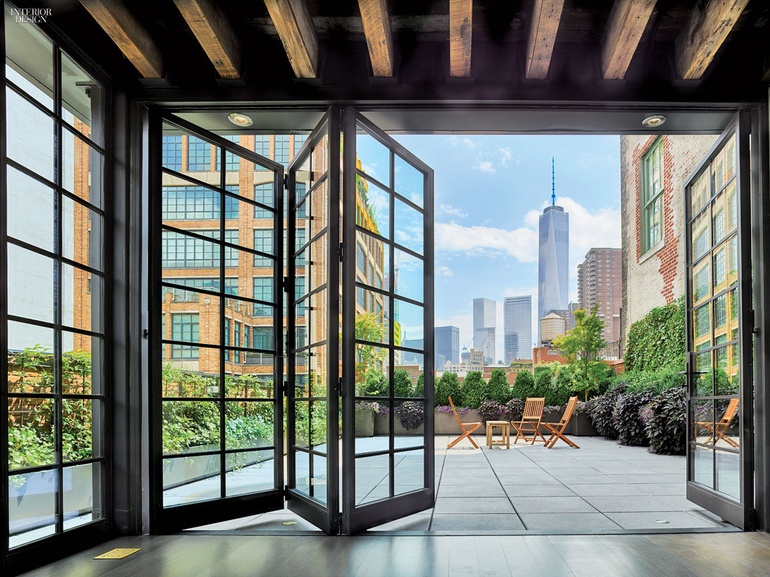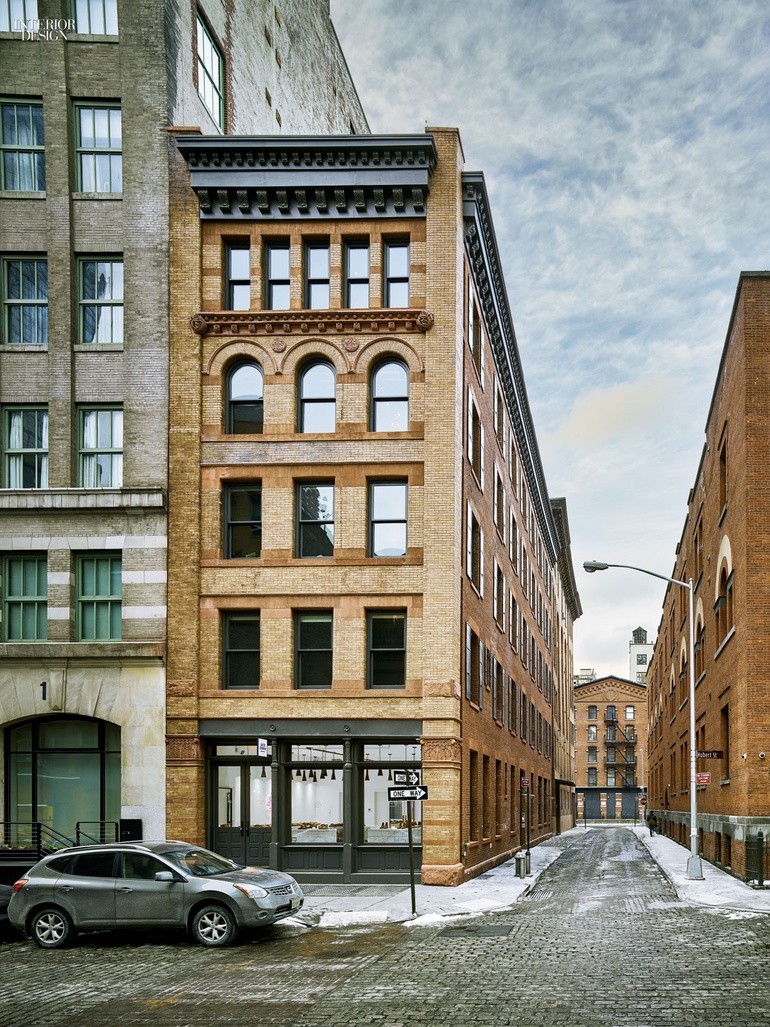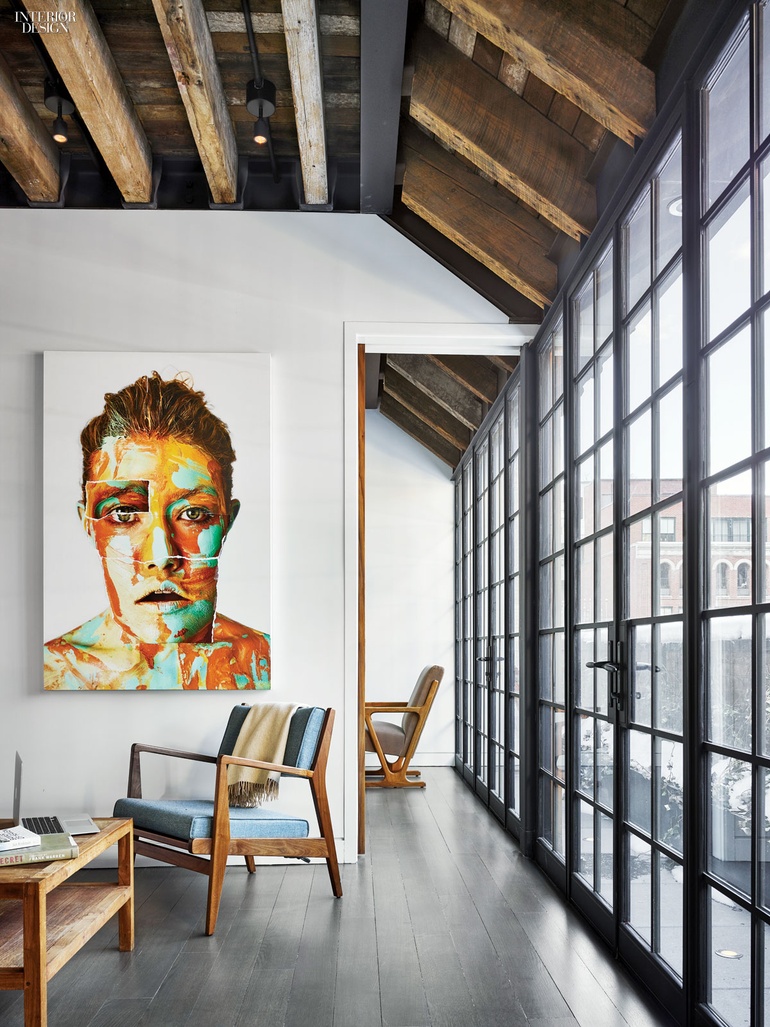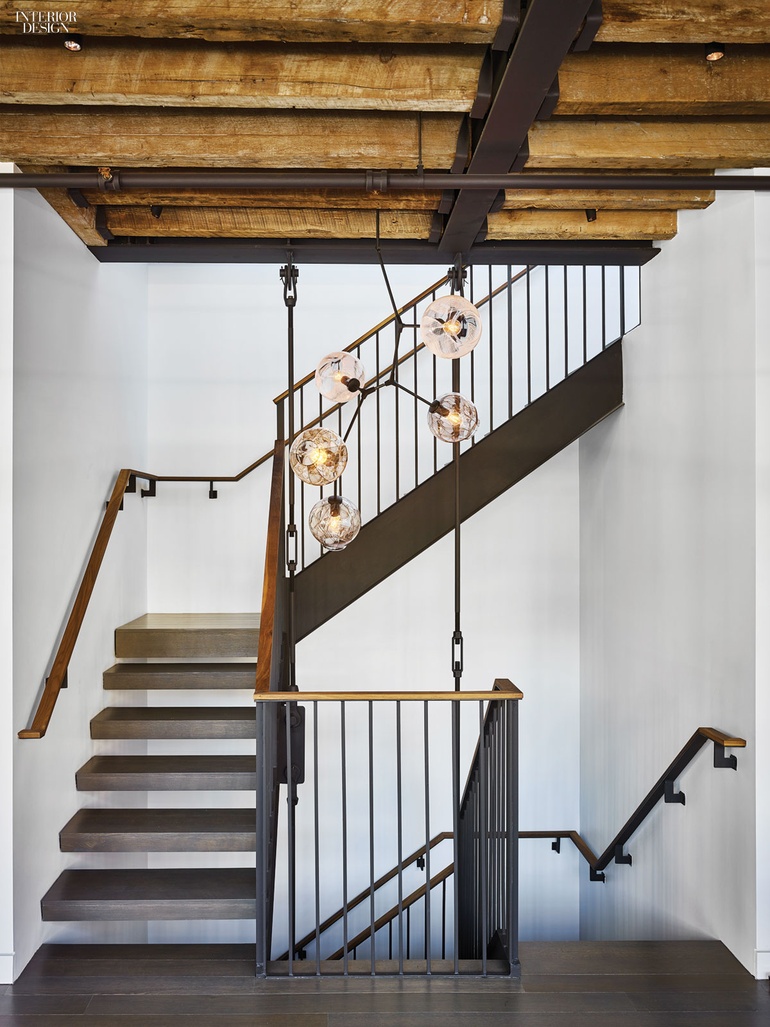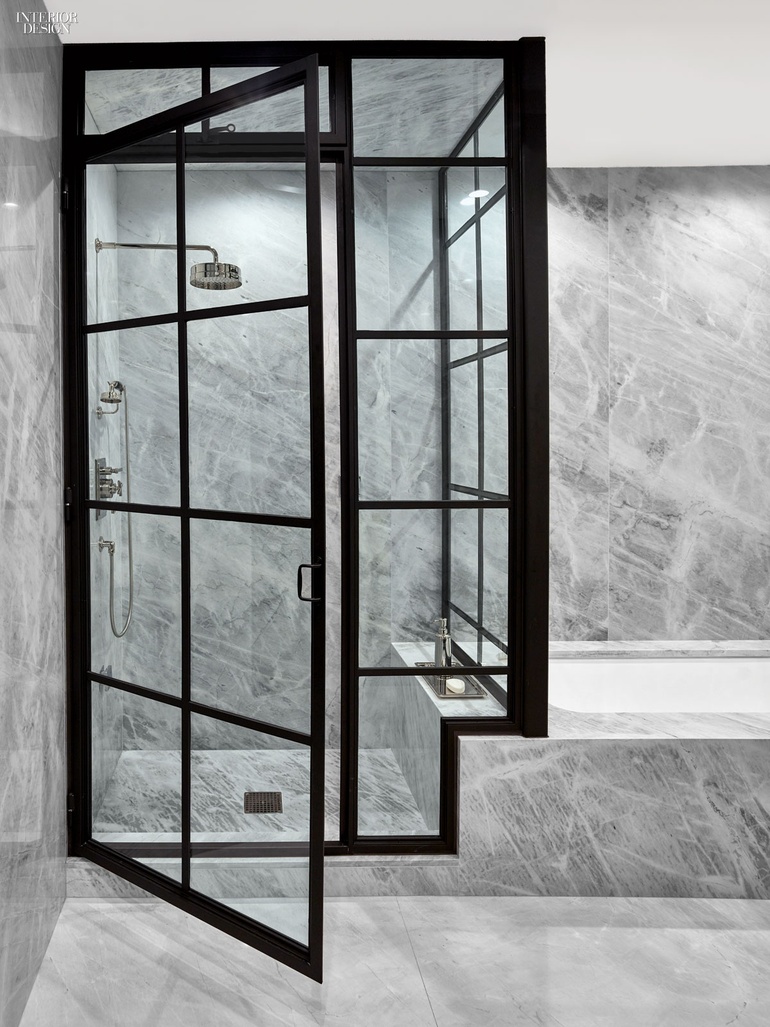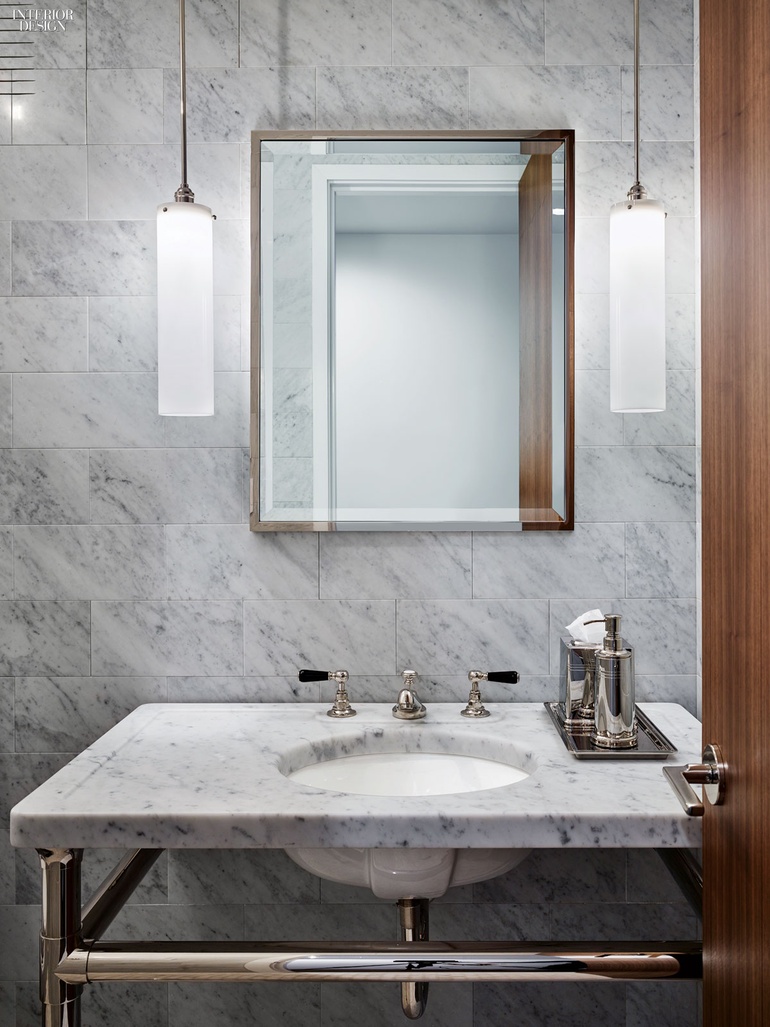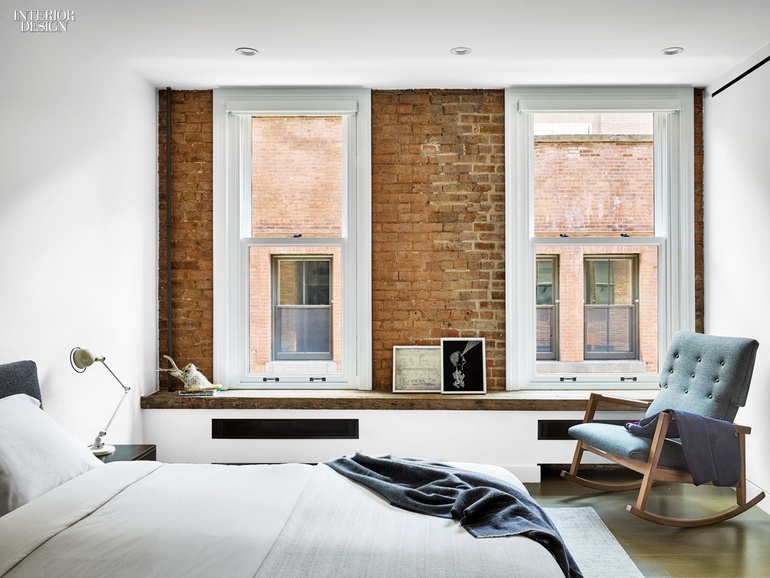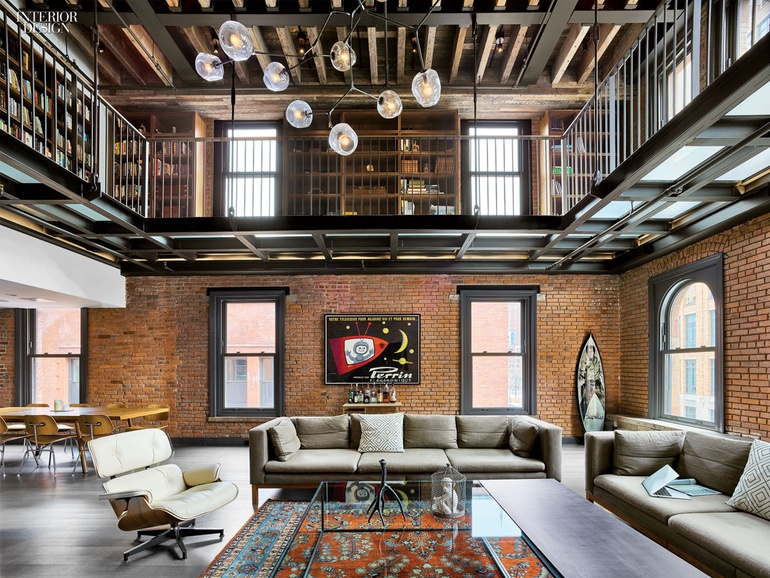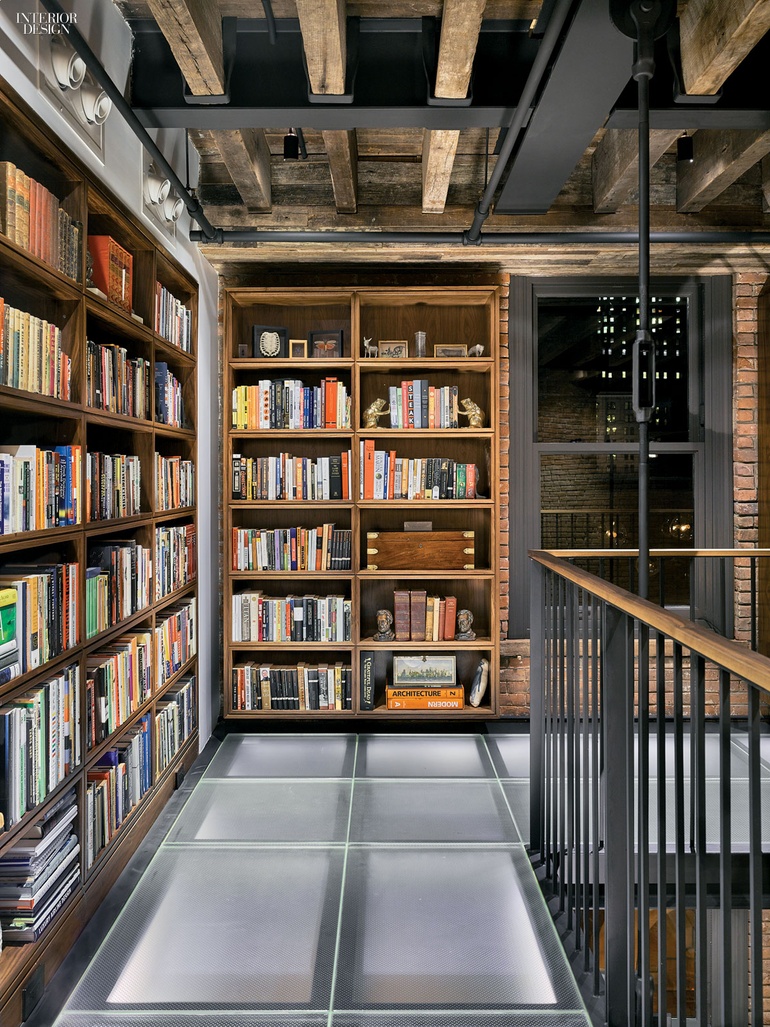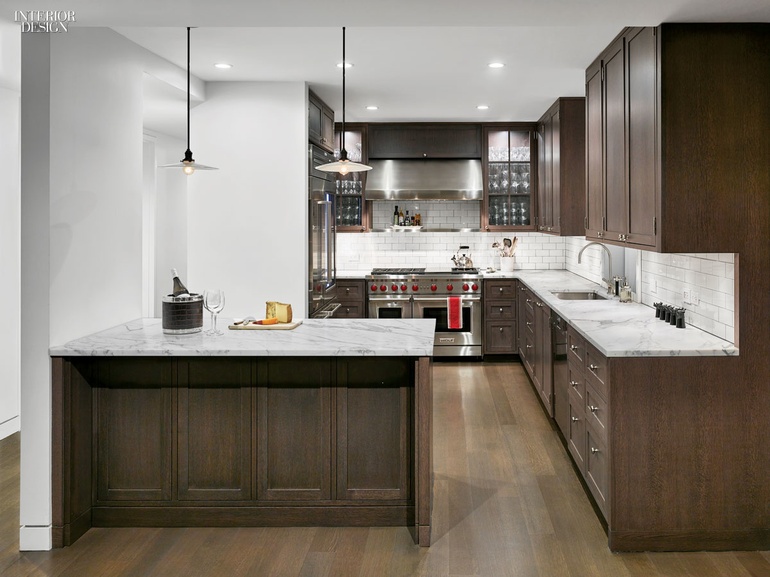 ODA New York Designs TriBeCa Penthouse
First the property of a liquor merchant and later taken over by a pistachio baron, it was occupied in recent decades by an artist who let it fall derelict. The current owner bought it on eBay—yes, you read that correctly—to redevelop as apartments, plus a storefront. He hired ODA to restore the facade, construct a 1,000­ square­foot pavilion on the roof, and combine it with the two original top levels to create a 14,000­ square­ foot triplex for him to live in.
>> See the project's resources here
On the triplex's lower two levels, Chen found the interior brick walls largely intact but requiring some patchwork. Other than that, the site was in such bad shape that there was really nothing to reference. But he points out that new elements, particularly the steel catwalk hugging the walls of the double­height living area, are in keeping with the 19th­ century architecture. And the ceiling beams were reclaimed.
He kept his palette of colors and finishes to a minimum. Paint in an inky black coats the catwalk. Off­-grays repeat in the paint on door and window frames, the stain for oak floor­ boards, and the slabs of marble in the bathrooms. Darker maple-veneered cabinetry out­ fits the kitchen—one meant to be used, not merely shown off New York–style.
Equally unassuming, as required, is the shape of the rooftop pavilion, its own roof irregularly slanted to maintain invisibility from the street. (Chen used 3­D models to determine the correct pitches.) A wall of folding glass doors gives the interior, containing a den and entertaining space, unobstructed sight lines. So penthouse neighbors can wave at one another.